The Satter Eating Competence Model
The Satter approach to eating
ecSatter
At the heart of a good relationship with food is the principle of eating competence.1 Eating Competence is being positive, comfortable, and flexible with eating as well as matter-of-fact and reliable about getting enough to eat of enjoyable and nourishing food. Even though ecSatter says nothing at all about what to eat or how much to eat, competent eaters do better. Eating competence is measure by the validated ecSI 2.0.
Eating competent people eat healthier and are healthier
Have better diets2-4
Are more trusting and capable with themselves and other people.2
Are more active.8
Sleep better and longer.9
Are you a competent eater?
Do you feel good about food and about eating—and feel good about feeling good?
Do you eat a variety of food and enjoy learning to eat new food?
Do you trust yourself to eat enough for you?
Do you take time to eat? To have regular meals (and snacks) and pay attention while you eat?
Eating competence creates harmony between your wants and shoulds with eating 13,14
You will feel good about your eating and be reliable about seeing to it that you get fed.
You will get better and better at eating as much as you are hungry for.
Having "forbidden foods" at meals and snacks will make them ordinary foods that you can eat in ordinary ways.
Not making yourself eat fruits and vegetables will turn them into foods you eat for pleasure.
Big servings won't make you overeat. You will eat it all if you want to, not if you don't.
To keep up with the ecSatter evidence as it emerges, see Evidence-base of Satter Eating Competence Model.
References
Satter EM. Eating Competence: definition and evidence for the Satter Eating Competence Model. J Nutr Educ Behav. 2007;39:S142-S153.
Lohse B, Satter E, Horacek T, Gebreselassie T, Oakland MJ. Measuring eating competence: psychometric properties and validity of the ecSatter Inventory. J Nutr Educ Behav. 2007;39(5 Suppl):S154-166.
Lohse B, Bailey RL, Krall JS, Wall DE, Mitchell DC. Diet quality is related to eating competence in cross-sectional sample of low-income females surveyed in Pennsylvania. Appetite. 2012;58:645-650.
Lohse B, Psota T, Estruch R, et al. Eating competence of elderly Spanish adults is associated with a healthy diet and a favorable cardiovascular disease risk profile. J Nutr. 2010;140(7):1322-1327.
Krall JS, Lohse B. Cognitive testing with female nutrition and education assistance program participants informs validity of the Satter eating competence inventory. J Nutr Educ Behav. 2010;42(4):277-283.
Quick V, Byrd-Bredbenner C, White AA, et al. Eat, Sleep, Work, Play: Associations of Weight Status and Health-Related Behaviors Among Young Adult College Students. Am J Health Promot. 2013.
Clifford D, Linda A, Keeler LA, Gray K, Steingrube A, Neyman Morris M. Weight attitudes predict eating competence among college students. Family and Consumer Sciences Research Journal. 2010;39:184-193.
Greene GW, Schembre SM, White AA, et al. Identifying clusters of college students at elevated health risk based on eating and exercise behaviors and psychosocial determinants of body weight. J Am Diet Assoc. 2011;111(3):394-400.
Quick V, Byrd-Bredbenner C, White AA, et al. Eat, sleep, work, play: Associations of weight status and health-related behaviors among young adult college students. Am J Health Promot. 2013:e64-e72.
Psota TL, Lohse B, West SG. Associations between eating competence and cardiovascular disease biomarkers. J Nutr Educ Behav. 2007;39(5 Suppl):S171-178.
Tylka TL, Eneli IU, Kroon Van Diest AM, Lumeng JC. Which adaptive maternal eating behaviors predict child feeding practices? An examination with mothers of 2- to 5-year-old children. Eat Behav. 2013;14:57-63.
Cunningham-Sabo L, Lohse B. Impact of a school-based cooking curriculum for fourth-grade students on attitudes and behaviors is influenced by gender and prior cooking experience. J Nutr Educ Behav. 2014;46(2):110-120.
Satter EM. Hierarchy of food needs. J Nutr Educ Behav. 2007;39:S187-188.
Satter EM. Part one: How to eat. In: Secrets of Feeding a Healthy Family: How to eat, how to raise good eaters, how to cook, Madison, WI: Kelcy Press; 2008.
Explore
---
To be a competent eater, be relaxed, self-trusting, and joyful about eating, and take good care of yourself with food. Read more.
---
Your eating can be joyful and positive. Learn how to make your eating one of life's great pleasures. Read more.
---
Explore eating competence
---
History of the models
Eating: What do we truly want?
What we really want with eating is not the same as what we are supposed to want or maybe even what we want to want. Research with the Satter Eating Competence Model (ecSatter) and the Satter Feeding Dynamics Model (fdSatter) shows that  we can safely gratify our wants rather than struggling against them. 
We want to eat as much as we want of food we enjoy . . . without feeling guilty and worrying that our weight will go out of control.
We want to enjoy delicious food with other people . . . without feeling we are eating too much of the wrong food. 
We want to do a fine job with feeding our children and delight in family meals . . . without fearing they will be sick in later life.  
Our wants are inborn
In reality, our wants are supported by our drive to be human and our bodys' needs for survival. 
Hunger and drive to survive.
Appetite and the need for pleasure.
The need to have enjoyable social times with other people.
Our delight in our children and need to nurture them.
Our biological inclination to maintain a particular body weight. 
Discover the joy of eating 
Feed yourself faithfully.
Give yourself permission to eat.
Notice as you learn and grow.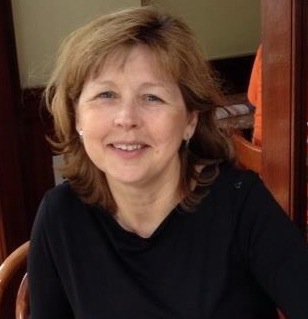 Barbara Lohse PhD, RD, LDN
Presenter
Define and describe the Satter Eating Competence model
Identify the evidence base for the Satter Eating Competence model
Frame public health goals with eating competence