Eat and feed with joy
The Ellyn Satter Institute blog
Eat and feed with joy
Explore how to eat, how to feed, how to address picky eating, overweight, underweight and special needs. Get tips on coping with interference from well meaning family, doctors, and teachers. Learn how to reconcile what you want to eat with what you are supposed to eat!
Subscribe to news from ESI. Click here.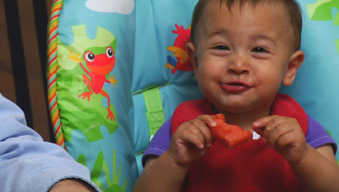 How you feed your child differs from one developmental stage to the next. Initially you feed from the breast or from a bottle, holding your infant close to you. Their task is to suck, swallow and breathe whilst you support their body in your arms. Once they start...