Eat and feed with joy
The Ellyn Satter Institute blog
Eat and feed with joy
Explore how to eat, how to feed, how to address picky eating, overweight, underweight and special needs. Get tips on coping with interference from well meaning family, doctors, and teachers. Learn how to reconcile what you want to eat with what you are supposed to eat!
Subscribe to news from ESI. Click here.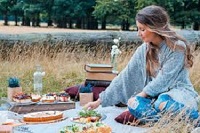 This holiday season, give the gift of freedom: Freedom to enjoy mealtimes with your child; to eat without fear, guilt, or anxiety; to know you can handle whatever feeding or eating challenge comes your way.   This is the freedom parents and adults experience after...