Eat and feed with joy
The Ellyn Satter Institute blog
Eat and feed with joy
Explore how to eat, how to feed, how to address picky eating, overweight, underweight and special needs. Get tips on coping with interference from well meaning family, doctors, and teachers. Learn how to reconcile what you want to eat with what you are supposed to eat!
Subscribe to news from ESI. Click here.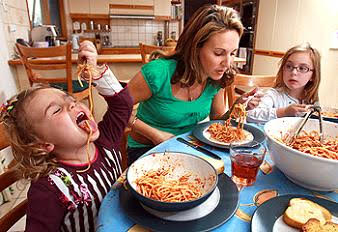 Parents whose children who are being treated with medication for ADHD have particular feeding challenges. The medication spoils children's appetites, children eat poorly, and parents worry that their child's growth will be stunted. Often, parents and their children...