The Satter Feeding Dynamics Model
The Satter approach to feeding
fdSatter
The Satter Feeding Dynamics Model (fdSatter) is grounded in a practical and theoretically sound understanding of children's behavioral, nutritional, psychosocial, oral-motor, and physical competence and development, including growth.1–3 fdSatter is food- and weight-neutral, with child nutritional outcomes defined in terms of eating attitudes and behaviors that are consistent with the Satter Eating Competence Model (ecSatter).4  fdSatter is implemented by the Satter Division of Responsibility in Feeding (sDOR), which translates authoritative parenting into feeding. sDOR encourages parents to take leadership with respect feeding and give children autonomy with eating, avoiding all forms of pressure and restriction, direct and indirect, positive and negative. fdSatter-consistent problem-solving identifies distortions in feeding dynamics that contribute to the problem, then institutes sDOR, supporting parents in dependably maintaining the structure of meals and snacks and unfailingly giving children autonomy with respect to what and how much they eat at those regularly scheduled times.
ecSatter-consistent child nutritional outcomes
Feel good about eating and have the drive to eat.5
Enjoy family meals and learn to behave well at mealtime.
Agencies recognize the division of responsibility in feeding as best practice
sDOR.2-6yTM is being developed
An instrument for directly testing sDOR in parents of 24- to 72-month old children, the Satter Feeding Dynamics Inventory, sDOR.2-6yTM, has been developed based on cognitive interviewing.32 Validation testing is underway, using  videotaped parent-child interactions around feeding as well as comparison with other feeding tools, assessment of child nutritional risk, and assessment of parent characteristics including Eating Competence.
Explore
---
To be a competent eater, be relaxed, self-trusting, and joyful about eating, and take good care of yourself with food. Read more.
Your eating can be joyful and positive. Learn how to make your eating one of life's great pleasures. Read more.
History of the models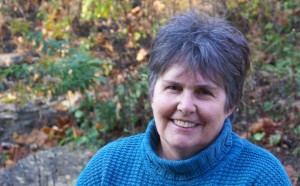 Ellyn Satter fields questions from callers about applying Feeding Dynamics, Division of Responsibility, Eating Competence, and more. Watch the webinar.
The Satter Division of Responsibility in Feeding
The Satter Division of Responsibility in Feeding (sDOR) encourages parents to take leadership with the what, when, and where of feeding and give children autonomy with the how much and whether of eating. sDOR applies at every stage in the child's development, from infancy through the early years through adolescence.
The parent is responsible for what children are offered to eat. The child is responsible for how much and whether to eat of the foods offered by the parent. sDOR says to feed infants on demand, letting them determine the timing and tempo of feeding. As the child develops and becomes more regular in his eating patterns, the parent gradually takes on responsibility for when and where the child is fed. Later still, during the later school-age years and adolescence, children gradually take responsibility for when, where, and what they will eat. However, until children leave home, parents can expect children to arrive at family meals hungry and on time. 
Most children are ready to join in with the meals-plus-snacks routine of family meals by the end of the first year or the beginning of the second year. After that, parents need to maintain the structure of family meals and sit-down snacks throughout the growing-up years.
When parents do their jobs with feeding, children do their jobs with eating.  
sDOR encourages parents to take responsibility for feeding . . .
Choose and prepare food.
Provide regular meals and snacks.
Make eating times pleasant.
Step-by-step, show children by example how to behave at family mealtime.
Be considerate of children's lack of food experience without catering to likes and dislikes.
Not let children have food or beverages (except for water) between meal and snack times.
Let children grow into the bodies that are right for them.
An essential part of sDOR is for parents to trust their child to be capable with eating.
Eat the amount they need.
Learn to eat the food their parents eat.
Grow predictably in the way that is right for them.
Learn to behave well at mealtime.
For a PDF of Ellyn Satter's division of responsibility in feeding, click here. For a PDF of  Ellyn Satter's división de la responsabilidad al alimentar (sDOR in Spanish), click here.