Workshop for professionals
Feeding with Love and Good Sense VISION Workshop
Assessing and treating childhood feeding problems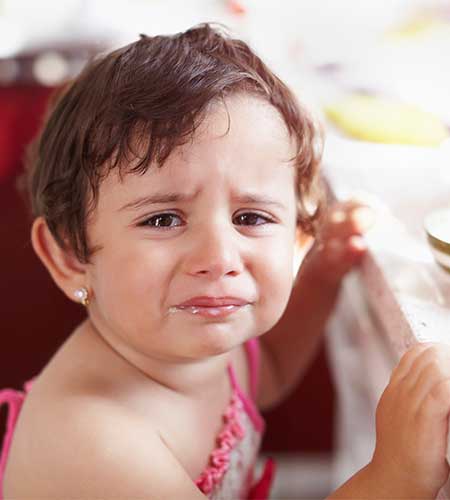 led by Ellyn Satter, RD and Family Therapist, Eve Reed, APD, and Kerry Regnier, MPH, RDN, LDN
February February 1, 2, and 3, 2020, Madison, WI
Register early to save your place!
Registration increases January 1, 2020.
About VISION workshops
ESI VISION Workshops offer intensive, in-depth training for professionals in assessing and treating established feeding and eating problems. The training emphasizes understanding and applying the Satter eating competence and feeding dynamics models. Evidence-based and extensively tested clinically, these workshops offer sensible and powerful solutions for complex eating and feeding problems.
About Feeding with Love and Good Sense
Ellyn Satter's division of responsibility (sDOR) is the gold standard of feeding. This in-depth workshop shows professionals how to accurately apply sDOR in doing assessment and treatment with established feeding problems, birth through preschool, including picky eating, overweight, underweight, and special needs. Over 700 dietitians, nurses, doctors, OTs, SLPs, and mental health professionals have been empowered by this workshop to support optimum feeding and address interference and/or neglect with feeding.
Learn how to help families with established feeding challenges
An estimated 50% of children have established feeding problems. Current norms around feeding and eating are such that most children are raised to have poor eating attitudes and behaviors. Most parents have trouble taking appropriate leadership with feeding, and, at the same time, they interfere with the child's autonomy with eating. Parents' interference and/or neglect with feeding precipitates feeding problems that, at each stage of development, become more and more complicated, established, and resistant to resolution. Thorough assessment and skillful, step-by-step application of sDOR has profound implications for the child's nutrition and growth and also for the quality of life and emotional well-being of the child, parent, and family.
Objectives
Upon successful completion of this 3-day course, you will be able to:
Cite literature addressing the theoretical underpinnings and evidence for the Satter feeding dynamics and eating competence models. 
Consider how to apply child development and nutritional principles to children's achieving eating competence.
Apply the principles of psychosocial and oral-motor development, parenting, and growth to supporting optimum stage-related feeding and solving feeding problems.
Differentiate among primary, secondary, and tertiary intervention in addressing child feeding problems, as well as identify distinctions between education and psychotherapy.  
Enact secondary intervention by addressing growth faltering, weight acceleration, poor food acceptance, and special needs.
Make fdSatter- and ecSatter-consistent treatment plans, and enact those plans in clinical sessions.
Will you benefit from attending?
Are you an experienced health or mental health professional who works with established and entrenched childhood feeding problems?
Are you looking for training in clinical intervention with feeding that doesn't require your going back to graduate school?
Are you familiar with the Satter Eating Competence Model and the Satter Feeding Dynamics Model?
Are you willing and able to do self-study to prepare for this workshop?
Logistics
Dates: February 1, 2, and 3, 2020

8:30 a.m. to 4:30 p.m. daily with a 90 minute lunch break (on your own).
Morning break with provided snacks, beverages provided all day.
All other meals on your own.

Teaching modes: Lecture, case study, video, problem-solving, role-playing, discussion.
Contact hours: 20 hours of continuing education. Certificates of completion awarded.
Fee for 3-day  workshop, $289 manuals (Training and power point)

Register by December 31, 2019: $1,175. $1,075 for 2 or more participants; $975 for 4 + participants from a single agency.  
Register January 1, 2020 and after: $1,275. $1,175 for 2 or more participants; $1,075 for 4 or more participants from a single agency.
Cancellation: $200 if request is received by December 31, 2019; $500 cancellation fee after December 31.  
Workshop Cancellation:  ESI reserves the right to cancel the workshop up to 2 weeks prior to the event.  Full registration will be refunded by same method of payment.  Pre-meeting webinar CEUs will be honored.  

For more information, contact 

[email protected]

Location: Hawthorn Suites By Wyndham (Madison, WI). Blocks of rooms have been reserved for the workshop participants until four weeks before the meeting. Ask for Ellyn Satter Institute.
Airport pickup: Dane County Regional Airport. Call or email Hawthorn Suites by Wyndham with your flight number and arrival date and time.  
5421 Caddis Bend
Fitchburg, WI 53711
Tel: (608) 271-3400