Webinar
Child Overweight: Helping without Harming
Feeding Dynamics and Eating Competence Based Prevention and Intervention
Child overweight: Helping without harming
Feeding dynamics and eating competence based prevention and intervention
Description
The Satter Feeding Dynamics Model (fdSatter) and the Satter Eating Competence Model (ecSatter) teaches that each child has a powerful and resilient ability to eat the right amount of food in order to grow in accordance with his or her genetic endowment. However, each child needs appropriate support in order to manifest that genetic endowment.
Based on that principle, rather than avoiding overweight, fdSatter and ecSatter emphasize supporting each child's normal growth. Thus, child overweight can be prevented from birth with appropriate feeding. Growth acceleration can be treated by examining and correcting feeding distortions and letting the child's own capability with energy and growth regulation resolve the problem.
Child overweight can be prevented from birth with optimum, stage-related feeding based on Satter's division of responsibility with feeding. Child weight acceleration can be neutralized by correcting feeding problems and restoring optimum feeding. Optimum feeding raises children to be competent eaters: To enjoy eating, to have positive food acceptance and food regulation skills, and to participate happily in family meals.
This workshop addresses joining with parents where they are and establishing relationships that support the process of change. Stage-related videos and case examples will be examined to illustrate how feeding dynamics impacts food regulation and growth as well as give practical grounding for primary and secondary assessment and intervention.
Audience
This two-part webinar, first presented in January 2012, is for clinical professionals and allied professionals in medicine, nutrition, public health and other fields who have done guided study of the models and are thoroughly familiar with Ellyn Satter's Your Child's Weight: Helping Without Harming.
Objectives
Describe how the basic principles of fdSatter and ecSatter apply to the prevention and treatment of child overweight and obesity.
Assess and understand the history of the individual child's weight issues.
Identify key parent-centered approaches for establishing structure and extinguishing pressure and restraint.
Consider how to join with parents where they are and establish relationships that support the process of change.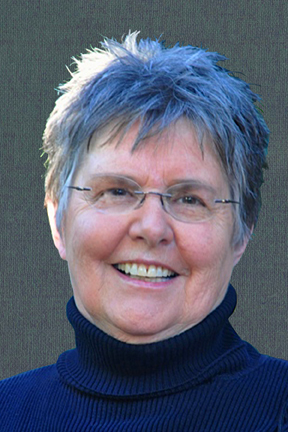 Ellyn Satter
Ellyn Satter, MS, RD, LCSW, BCD, is a therapist, author and lecturer. She is a registered dietitian, and a holder of the Diplomat in Clinical Social Work. Her best-selling books, including Child of Mine: Feeding With Love and Good Sense and Your Child's Weight: Helping without Harming, as well as journal and magazine articles, teaching materials, seminars and media interviews have made her well-known to parents and professionals as an authority on nutrition and feeding of infants and children.