Webinar
A County-wide Webinar: Obesity Prevention Strategy: Speaking with One Voice
A County-wide Obesity Prevention Strategy
Speaking with One Voice
Description
Behavior change is facilitated when adults hear a consistent message from numerous sources, in various formats. Santa Clara County, CA Public Health Department's Childhood Feeding Collaborative used this principle to coordinate Satter's Division of Responsibility-based child feeding guidance across multiple systems serving families with young children. This one-hour webinar, first presented by Carol Danaher and Ellyn Satter on October 13, 2012, relates how the Childhood Feeding Collaborative advanced the goal of county-wide consistency of message by creating partnerships, training opportunities and support for pediatric healthcare providers, public health program providers, community-based health educators, and child care providers. Learn the steps to success, the challenges and barriers. Program evaluation outcomes for parents and pediatricians will be shared.
Objectives
After  participating in the webinar, you will be able to:
Understand a model of collaborative practice with Satter's Division of Responsibility (sDOR) in feeding.
Describe the gradual process of bringing participants along with respect to understanding, supporting, and practicing sDOR.
Pinpoint the role of evaluation in building sustainability into programming.
Handouts and Reading
For more discussion about ESI webinars, and to post questions related to content, join in at ESI Clinical Issues Facebook.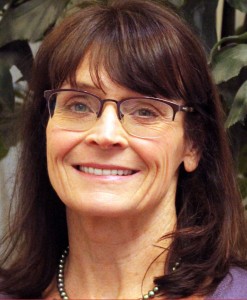 Carol Danaher, MPH, RD, co-founded and leads the Childhood Feeding Collaborative of the Santa Clara County Public Health Department. She has designed and administered nutrition programs for nonprofit childcare programs, including Early Head Start. Carol served for 5 years as Child Health and Disability Prevention Program Nutritionist in Santa Clara County where she worked closely with pediatricians. Carol has worked for the Food and Nutrition Service of USDA evaluating child nutrition programs. Volunteer work in Jakarta, Indonesia led to her interest in Public Health.
Ellyn Satter, MS RD LCSW BCD, is a therapist, author and lecturer. She is a registered dietitian and a holder of the Diplomat in Clinical Social Work. Her best-selling books including: Child of Mine: Feeding With Love and Good Sense and Your Child's Weight: Helping whout Harming as well as journal and magazine articles, teaching materials, seminars, and media interviews have made her well known as an authority on nutrition and feeding.